Annemieke J.M. Roobeek (1958) has been appointed as member of the Supervisory Board of Eneco Groep N.V., effective 1 October.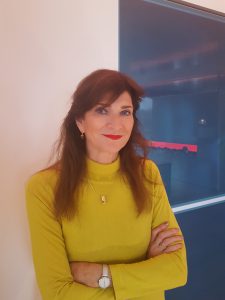 Ms Roobeek is a highly experienced supervisor. At present, she is also a member of the supervisory board of Howaldt & Co Investments in Hamburg and chair of the board of Social Finance NL. Previously, she was a member of the supervisory board of companies including KLM N.V., ABN AMRO Group, Abbott Healthcare Products, and PCM Uitgevers N.V., as well as chair of the PGGM advisory board for responsible investment. She also plays a role in various initiatives such as the BuitenBoordmotor collective aimed at coaching people from job to job by means of upskilling and reskilling.
Annemieke Roobeek is professor at Nyenrode Business Universiteit since 1989, where she first held the Chair for Technology and Economy and currently, since 1997, holds the Chair for Strategy and Transformation Management. In 1999 she founded MeetingMoreMinds, which focuses on working in networks and the development of ecosystems around pressing issues and of which she is still CEO. She is also the founder of GrwNxt B.V., which focuses on using AI (artificial intelligence) and data science for optimising the production of fresh food in megacities.
Source: Eneco