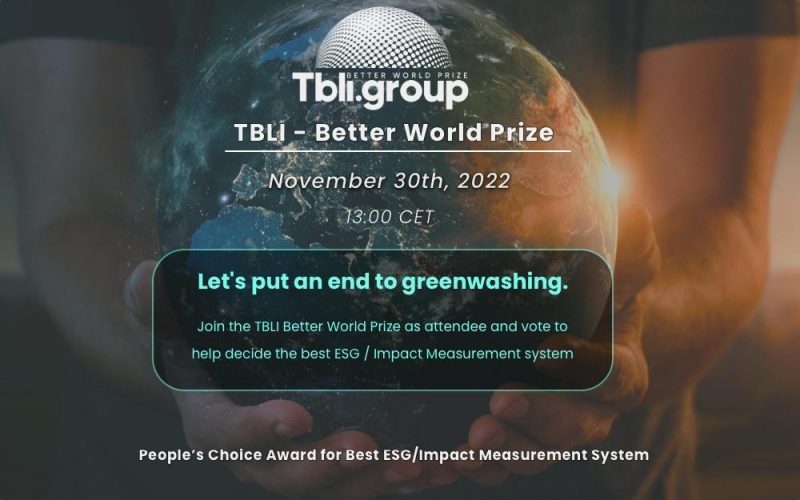 ESG and Impact have become mainstream. BI Intelligence reports that Global ESG assets may surpass $50 trillion by 2025. Every day, there's a new ESG reporting standard or organization. Do we need so many? Which ones are actually useful? 
Find the answers at the @TBLI Better World Prize Event – People's Choice Award for the Best ESG/Impact Measurement System. The November 30, 2022, event focuses on bringing clarity and transparency.
Register here for your chance to make an impact by voting for the best ESG/impact measurement standard. You are the jury! Every vote can make a difference!